Woodworking has been a fine art in the Orient for thousands of years. It has been the hallmark of the better Asian produced vessels for the last 40 years. Altima has built upon this legacy in several ways.
All wood used in one of our vessels is hand chosen and produced from the same log for consistency of color and grain.


All wood is kiln dried and then set aside for 12 months to naturally achieve its final dimensions. This greatly improves our ability to execute joinery that is of the highest quality… both initially and for years thereafter.


Traditional joinery techniques are used in all cabinetry including mitering and dovetailing.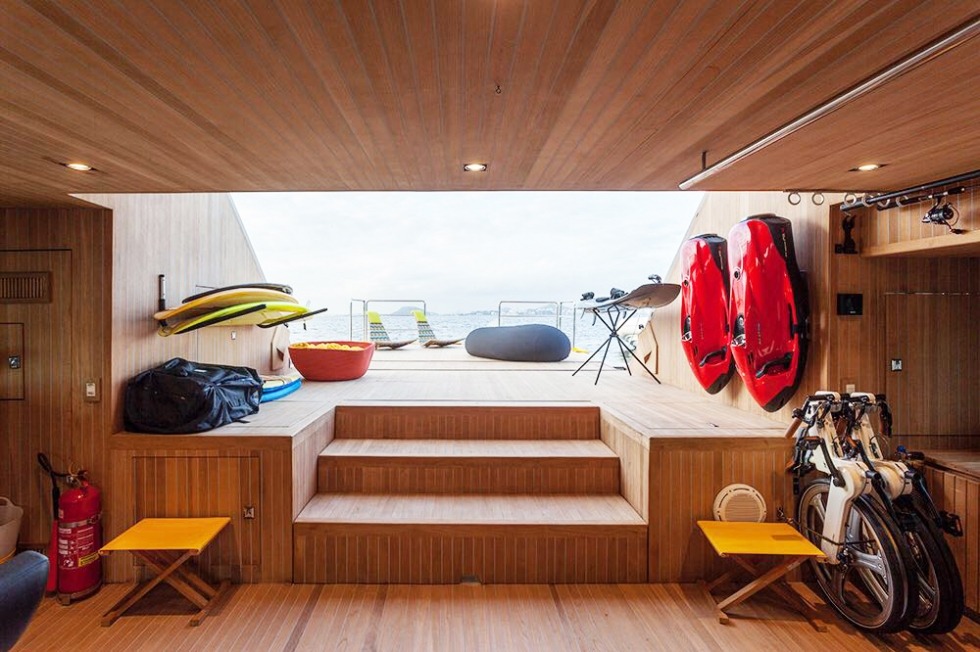 All wood surfaces are book matched for color and grain.


All doors are reset and arched for beauty and strength.


Waterproof polyurethane adhesives are used for long term strength and durability.


Finishes use high quality polyurethane applied in either high gloss or satin. They are applied in strict environmental conditions including particle, temperature, and moisture control.
All non-stone floors in living areas are solid planked teak & holly. This timber is obtained from renewable sources and is of the highest quality. Wood planked flooring is not only beautiful but can be refinished for decades.


Altima offers one of the most flexible wood selection processes in the industry. We will use whatever woods you desire if we or you can secure enough high quality stock to produce the interior with safety and long term maintenance stock.